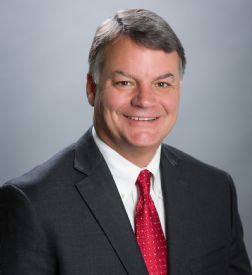 27 Nov

Randy Fleece
Current Responsibilities
A recognized leader in the multi-family housing management industry with over thirty years of experience, Randy Fleece serves as President of Gateway Management Company. In this role, Fleece is responsible for all facets of the company's operations, including; strategic planning, new business development, administration, compliance, accounting, information technology, and property management. Fleece has served in this capacity for Gateway Management Company since March 2011. Prior to that time, Gateway Companies primarily managed its assets through third-party agents offering a large diversity or experience, expertise and performance levels. During 2011, Fleece and other key corporate leadership brought management of the owned assets under the Gateway umbrella forming the foundation of the current company structure. Management operating systems, technology and compliance were merged from four different companies into one cohesive structure founded on standardized policies and procedures, sound hiring and training practices, professional accountability and value enhancement. Since Fleece has overseen the company, it has nearly doubled in size to over ninety properties in the Southeast U.S. He became a partner in the management company during 2018. Fleece anticipates continued growth of nearly 3,000 unit annually.
Relevant Experience
Prior to joining Gateway Management Company, Fleece's tenure includes serving as Senior Vice President for three different property management companies; all with portfolios that were similar to Gateway's. His career started in Birmingham, Alabama, and after living and working in Nashville, Tennessee and Atlanta, Georgia, Fleece is now back in the city where he started. His multi-family experience includes; Conventional, Tax Credit, Rural Housing, HOME, and HUD financed and insured properties. Fleece has managed owner operated properties and third-party fee managed properties for a wide variety of clients with management portfolios in excess of one hundred properties. Over the years Fleece has built solid relationships with top real estate developers and industry-related trade organizations. Fleece has served on the Board of Directors of the Birmingham Apartment Association and the Board of Directors as Vice President of the Southeast Affordable Housing Management Association. As a highly respected real estate executive, Fleece leads a team that is building Gateway Management Company into a nationally recognized leader in the conventional and affordable housing markets.
Education/Affiliations
Fleece is a member of and/or has served in a leadership capacity with the following organizations: National Apartment Association, Institute of Real Estate Management, National Association of Home Builders, National Affordable Housing Management Association, Southeastern Affordable Housing Association, Alabama Apartment Association, Georgia Apartment Association, Alabama Affordable Housing Association and the Georgia Affordable Housing Coalition. He was awarded the designation of Certified Property Manager from the Institute of Real Estate Management in 1989, and holds numerous industry designations related to management of conventional and affordable housing. He also acquired Gateway the Accredited Management Organization designation from IREM in 2017. Fleece obtained a Bachelor of Arts Degree in Communications from the University of Alabama.